Welcome to Restaurant Laughs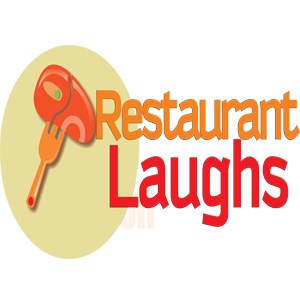 Restaurant Laughs spotlights the lighter side of life in a restaurant. Written from a server's point of view, you will find humorous insights on dealing with unreasonable guests, crazy co-workers, and even some of the strangest tales from restaurants around the country. All of this is shared with a love for the industry and a great deal of affection for all of the guests that make serving so rewarding. This site is more than a waiter rants and tirades. It is a genuine opportunity to look at ourselves and laugh at the absurdity of it all. These are the true tales of life inside a restaurant.
Restaurant Laughs is just one of a series of sites collectively known as The Hospitality Formula Network. This network is comprised of websites to help restaurant industry professionals advance in their careers and assist restaurant guests in understanding our industry. The Manager's Office, Tips Squared, Foodie Knowledge and Restaurant Marketing Plan all provide great insights on the business side of things. This site is designed for comic relief. After working a long shift or recalling a horrible dining experience, we could all use a good laugh.
Restaurant Laughs, and the entire Hospitality Formula Network, are written by David Hayden. Mr. Hayden is a restaurant industry consultant, blogger, and server. His first book, Tips2: Tips For Improving Your Tips, was released in 2011 and provides restaurant servers with the knowledge they need to improve their incomes. With 17 years of experience in the hospitality industry, he shares his knowledge and stories with readers through his blogs and books. His hope is that they provide both servers and guests the opportunity to share a laugh and understand each other better.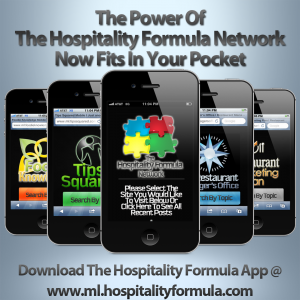 Search by Topic
About The Author
David Hayden was born and raised in Kansas City, Missouri. He took his first serving job in 1996. Since that time, he has worked for over a dozen different restaurant companies. He has held both hourly and salaried positions at independent and corporate restaurants. He has waited on over 100,000 guests and trained hundreds of servers. He has been named "Best Server in Kansas City" the last three years by the local weekly paper.