You are here:
Home
>
Random Thoughts From A Server
Am I right?  Let me know if this is different at your restaurant.
And ask any server and they will tell you that the worst offenders are the people drinking diet soda.
Very rarely do I come up with words that I think will be remembered long after I am gone.  This post will be the exception.  In all of my years in the business, I dont think I have ever come up with a thought more profound than this one.  Um well except for all the […]
Please drink responsibly.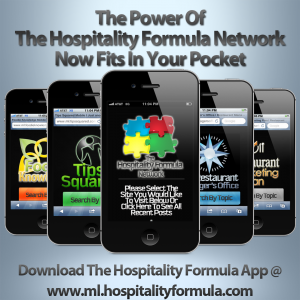 Search by Topic
About The Author
David Hayden was born and raised in Kansas City, Missouri. He took his first serving job in 1996. Since that time, he has worked for over a dozen different restaurant companies. He has held both hourly and salaried positions at independent and corporate restaurants. He has waited on over 100,000 guests and trained hundreds of servers. He has been named "Best Server in Kansas City" the last three years by the local weekly paper.